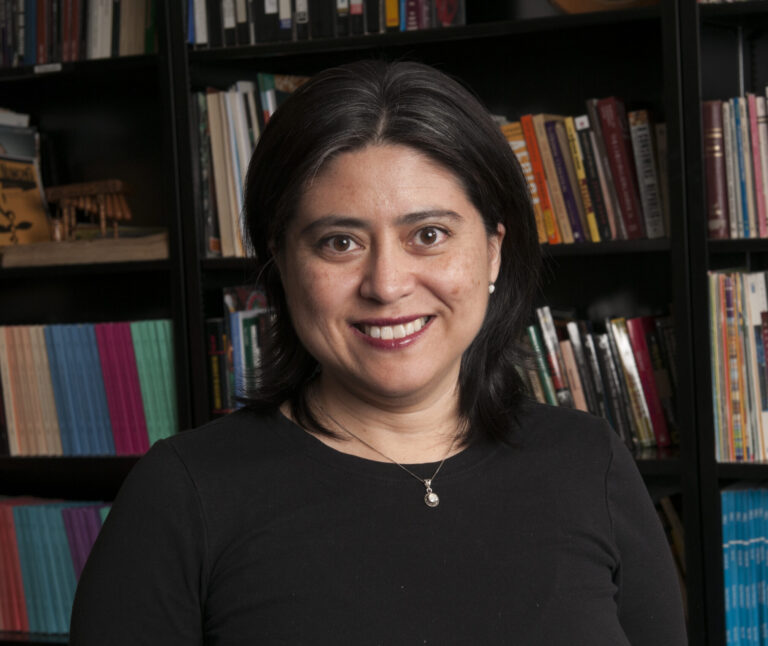 Xóchitl Bada is an Associate Professor in Latin American and Latino Studies at the University of Illinois Chicago.
Shannon Gleeson is the Edmund Ezra Day Professor at the Cornell University School of Industrial and Labor Relations.
Everyone that has somehow been part of our project and helped us!
Albaro Tutasig graduated from Cornell University in 2017 (B.S. Industrial and Labor Relations), and 2019 (Master's in Public Administration). Albaro is currently a Monitoring and Evaluation Technical Specialist for Macfadden/Amentum, providing technical support for USAID's Bureau for Humanitarian Assistance. Albaro works on a variety of monitoring and evaluation projects centered around international humanitarian assistance, resilience, and food security activities.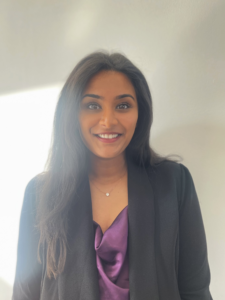 Ashwini Reddy is a 3rd year medical student at St. George's University. She graduated from the University of Illinois at Chicago in 2017, where she studied Neuroscience and Political Science, and earned her Masters in Medical Sciencein 2019. She is passionate about mental health, global medicine, and intersectional healthcare. After medical school, she hopes to use her education to positively impact underserved communities across the globe and work towards diminishing the stigma around mental health, particularly in the South Asian community.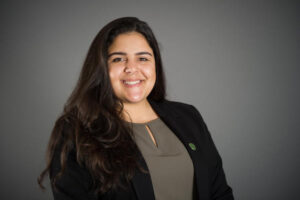 Clady Corona was born and raised in Miami, where her parents settled after immigrating from Cuba and Nicaragua. Clady received a Bachelor of Science in Industrial and Labor Relations from Cornell University. While at Cornell, she worked as a Research Fellow with the ILR Worker's Institute to support this project. Additionally, she was an active participant in the student community as Co–President of the First Generation Student Union and VP of the Cornell Lending Library. After graduating from Cornell in 2019, Clady spent two years with Bank of America, supporting its Global Banking and Markets
Human Resources team. Currently, she is a second–year law student at the University of Miami School of Law, where she is focusing on commercial litigation and criminal defense work.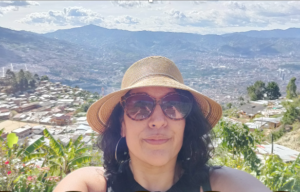 Dr. Claudia Maria López is an Assistant Professor in the Department of Sociology at California State University, Long Beach. She has a Ph.D. in Sociology and researches globalization, displacement, and citizenship. Her current projects on urban integration in Colombia and housing instability in the United States have been published in journals like Housing Policy Debate and Geographia Helvetica.Double Displacement Project website: https://www.doubledisplacement.com/Personal Website: http://www.claudiamarialopez.com/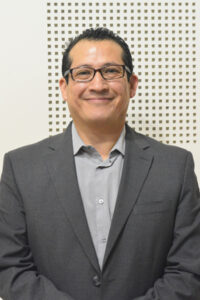 David Rocha Romero is a professor in the Department of Economics and International Relations and director of graduate studies in global development at the Universidad Autónoma de Baja California. He has a Ph.D. in Political Science from the Universidad Nacional Autónoma de México. https://www.davidrocharomero.com/contacto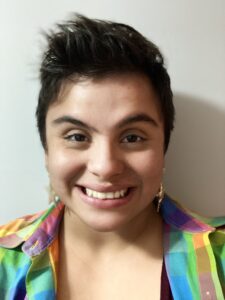 Debbie Patiño is a school-based occupational therapist and artist in Elgin, IL. She has bachelor's degrees in Sociology and Applied Psychology, as well as a Masters of Science in Occupational Therapy, all from University of Illinois Chicago.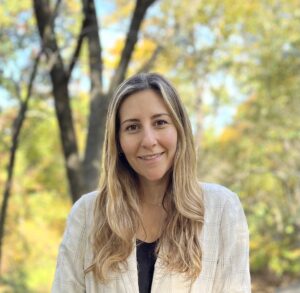 Gabriella Lifsec is a masters student at Columbia's School of International and Public affairs where she focuses on asylees and refugees in the context of urban policy. Before graduate school, Gabriella was a paralegal for an asylum law firm in San Francisco, followed by her role as the housing coordinator for one of Project Renewal's NYC shelters. As an undergraduate at Cornell, she worked with Professor Shannon Gleeson and Professor Lowell Turner on a project about immigrant worker rights called Mobilizing Against Inequality, which cultivated her interest in immigration. Gabriella wants to build a career in government or nonprofits to improve asylee and refugee resettlement policy.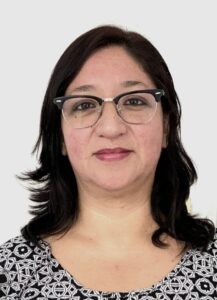 Gloria Marvic García Grande has a Ph.D. in Political and Social Science from the Universidad Nacional Autónoma de México. She is a member of the Red Latino americana de Investigación Documental (ReDoc)and CLASO ́s working group Fronteras: movilidades, identidades y comercios. Her research interests include the contention of mobilitiesand transformations in the use of social spaces. Her most recent journal articleis"De lametáfora al concepto: la frontera vertical desde el testimonio migrante en reflexiones epistémicas sobre la movilidad humana," published in the Revista Cuadernos Americanos del Centro de Investigaciones sobre América Latina y el Caribein 2020.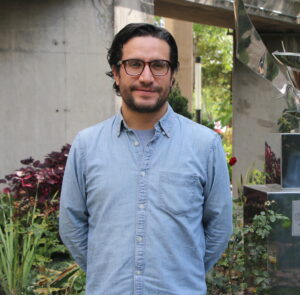 Guillermo Yrizar Barbosa is a professor and researcher on migration affairs in the Ignacio
Ellacuría Human Rights Institute, at Universidad Iberoamericana Puebla. He received a PhD in
sociology and demography certificate from The Graduate Center of the City University of New
York. Before moving back to Mexico, he was a fellow at the CUNY Institute for Demographic
Research and data manager at Baruch College. Guillermo is currently investigador nacionallevel
I of the Mexican system of researchers (SNI 1), and coordinator of the investigative–theoretical
dimension of the Jesuit Network with Migrants in Central America–North America (RJM CANA).
Hannah Cho is currently an Investment Banking Associate in the Consumer M&A group at Harris Williams. She graduated from Cornell University through the 3+2 Program, receiving her undergraduate degree in Industrial and Labor Relations and her MBA from the Johnson School of Business. Hannah also runs a stationery store called Milky & Co. Studios (milkyandcostudios.com) and has been featured in Buzzfeed with her products on the shelves of 25+ retailers around the world.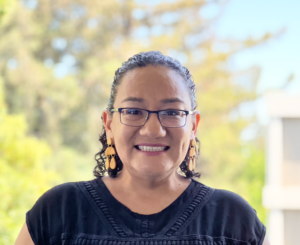 Heidy Sarabia is an Associate Professor in the Department of Sociology at California State University, Sacramento. Her research focuses on globalization processes such as global stratification, borders and borderlands, border violence, transnational social change, immigrant adaptation and incorporation in the U.S., and educational experiences among Latinx/Xicanx students in higher education—especially among undocumented and DACAmented students. Her current research projects include: experiences among Latinx faculty, staff, and students in Hispanic Serving Institutions (HSI), college engagement among undocumented college students and first-year college students, and experiences of migrants who change legal status. For more information about Dr. Sarabia's work, visit: heidysarabia.com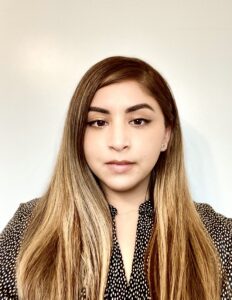 Jaquelin Estrada was born and raised on the South Side of Chicago by Mexican immigrant parents from Jalisco and Durango, Mexico. She was educated in the CPS school system in Latino communities, specifically Gage Park. Jaquelin attended UIC from 2013 to 2017 and received a Bachelordegreein Liberal Arts. She majored in Communication Studies and Minored in Political Science. She is currently working in the Commercial Real Estate industry.
Patricia Nicolás Flores obtained a Master of Arts degree in Political and Social Studies at the Universidad Nacional Autónoma de México. She has conducted research on return migration and migrant family reinsertion in central Mexico. She has collaborated in research projects on child labor and women gender violence. She is interested in social science research methodologies and gender studies.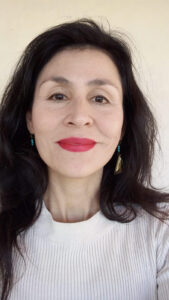 Tania Cruz Salazar is aMexican Research Professorat El Colegio de la Frontera Surand Adjunct Professor at Carleton UniversityinOttawa, Canada. She got herPhD in Anthropology at CIESASMexico (2007)and did a Postdocat the University of California, Santa Cruz (USA)in2011-2013. In 2012 she was honored with theMonarchAwardby UCMEXUS. She is a member of the National Research Council System in Mexico(SNI-CONACYT). Her research interests are: International Mexican migrations to North America (USA and Canada), indigenous youth studies and sociocultural change, gender, generations and bodies.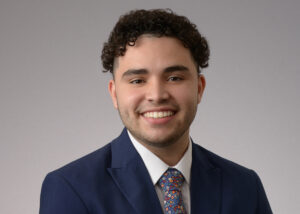 Tyler graduated from Cornell University in 2021 with a Bachelor of Science in Industrial and Labor Relations. During his time as a Research Fellow at the Worker Institute, Tyler was interested in learning more about the experiences of Latinx workers in theUnited States. After graduating, he continued his advocacy work as a paralegal at an employee-side labor and employment law firm and currently works at the Bronx Defenders as an Employee Relations Associate. Tyler hopes to attend law school in the near future.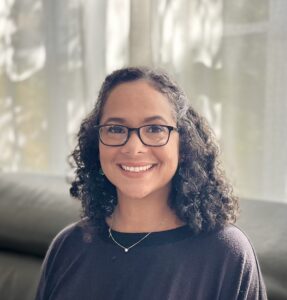 Vanessa Guridy earned a PhD in Political Science in 2017. Her current interestsinclude local schools and community building.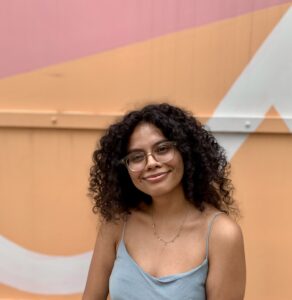 Yoselinda is a PhD candidate in sociology at Cornell. She is currently working towards her dissertation, a qualitative exploration on housing instability among Latinx immigrants in southern California.
Zakiya Williams Wells, originally from Long Island, NY, is a graduate of the Cornell ILR School class of 2017 and recipient of the Edward Gray Memorial Award. She is currently attending Columbia Law School where she is serving as a staff editor on the Columbia Law Review and member of the Columbia Academic Scholars Program. Zakiya hopes to further her legal academic research connecting how the law structures and maintains concepts of borders, sovereignty, and identity with how it structures the corporate transnational flow of capital and other resources.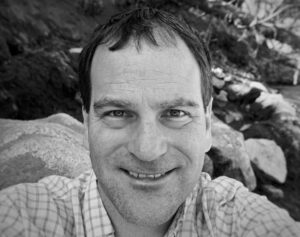 Mike Boruta is a freelance cartographer and aerial mountain photographer based out of Ouray, Colorado. Since 2009 he has worked as a freelance cartographer, making recreational maps for National Geographic's Trails Illustrated, as well as fishing and mountain biking guidebook maps for Stonefly Press and Fixed Pin Publishing. But the types of maps he has always wanted to create have eluded him. These are the painterly "birdseye maps" that show the landscape as if the reader were flying above it like a bird. It is possible to digitally render these views of the landscape, but the computer struggles to communicate Earth's beauty as well as a skilled painter can. Mike is not a painter, but he has always been drawn to photography.
Shaili Shah designed and developed this companion website. She is  currently pursuing her Masters in Management Information Systems at University of Illinois at Chicago. Design always fascinated her with how it is hidden in the smallest of things. She loves creating and enjoys the entire process. She creates websites, stories and films.